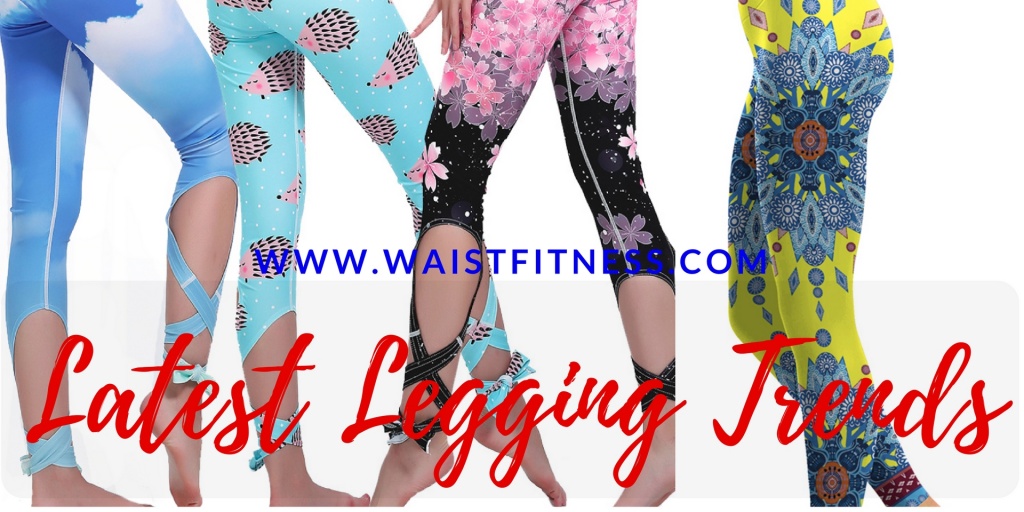 Leggings have stepped quietly in fashion world however now it's dominating every fashion arena. We have seen leggings growing from easy to go with any tops unicolor to high tech 3D printed. Would you like to know what's trending hot today, here you go:
1.       3D printed leggings: it goes with techno print to abstract designs, but the best part is they looks cool, want to see it check out it at Waist Fitness Leggings
2.       Animal printed leggings: It seems beyond imagination how creatively it can mesh with fashion world and present an outstanding line of designs based on snakes, leopard, deer, peacock, Zebra, tiger and many more. These are especially meant to match you animal instinct, so choose the best suits to your personality from Waist Fitness starting at $9.95
3.       Uniqueness in design patterns always entice the fashion lovers and it has acts in a sinusoidal way. So current trend supports that we came across many beautiful design pattern such as Mandala prints leggings. You will fall in love with their bright colors and intricate design patterns which goes well with the polyester fabric and breaks the dominance of plain bold colored leggings.  
4.       Fashion and weather doesn't correlate well, however this time designers try that to blend it and they are very successful in brining winter leggings which comes in all of your favorite colors and patterns and also have a layer of thick and warm lining inside which keeps your warm and cozy in harsh winter. So now you can enjoy your winter in style.
5.       Yoga Pant/ Leggings are the most preferred apparel in Yoga due to fabric flexibility, style and easy to manage.  Latest trend in Yoga Pants or leggings can be seen as Yoga Tie Up Leggings.  These leggings not only provide lot of comfort and ease while practicing Yoga Asanas but also feels like an extension of your body. Light and flexible fabric blended with bright colors and design uplift the mood and style. So why to wait till it's too late, lets grab it from  the nearest place before it sold out.